Kitchen Remodeling, Renovation, & Design Services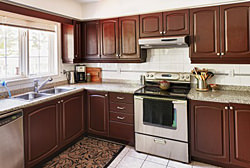 One of the many remodeling and renovation services that we offer is kitchen remodeling. The kitchen is the busiest room in the house, so its design, layout, and atmosphere matter a great deal. We strive to give you and your family the kitchen of your dreams by offering expert advice and superior service throughout your kitchen remodeling project.
If you want advice or have a question about a kitchen remodeling project or you would like to learn more about how our remodeling contractors can help you with your project, contact us at 636-931-2243 or call us toll free at 866-931-2243 today.
The Basics of Kitchen Remodeling
At Huxco Construction, we can offer you a variety of kitchen renovation ideas to help you plan your project. With our experience, we understand the ins and outs of kitchen remodeling and will make sure that you take all of the important factors into consideration.
Here are some basic things to keep in mind during your kitchen remodeling project:
Budget – Before you even begin your kitchen remodeling project, you need to think about how much you are willing to invest in a major renovation like this. Expenses will include buying materials, paying a contractor, and even unexpected emergency expenses. Renovating any part of your house is a long-term decision and you will need to consider it carefully. Talk to us for unbiased advice and suggestions.
Design – Once you have decided to begin the kitchen remodeling project, you will need to plan the layout and overall design that you would like for your kitchen. For ideas you can look up references online, study home improvement magazines, go to lifestyle stores to check out their kitchen layout displays. This should help you to come up with a clear idea about what you want your kitchen to look like. Make sure the design suits your lifestyle and meets the needs of your family. Consider how much time you spend in the kitchen and how much space you will need to walk around without bumping into each other. Also, do not forget to plan storage space like cabinets, drawers, and a pantry. Layout and design are among the most important aspects of kitchen remodeling.
Color – When planning your kitchen remodeling project you will also need to consider color schemes. A color scheme or palette can influence the entire atmosphere of your kitchen. Some people prefer to paint their kitchen cabinets, while others choose to keep the wooden textures. Some may choose to paint the walls a contrasting color to their doors and cabinets. Bright, citrus colors offset by stainless steel appliances give a modern and edgy look, while traditional neutrals and whites offer an old-fashioned, homey feel.
Floors and Counters – When picking out tiles for the floor or material for the countertops, keep in mind that these surfaces should be able to withstand constant use. When planning your kitchen remodeling project, keep in mind the maintenance you will need to do in the future. All surfaces that will be used often should be easy to clean and should have a long life. Since a kitchen tends to be very busy, investing in good quality countertops and floor tiles can save you from future expenses.
Kitchen Appliances – When you select your major kitchen appliances, you need to keep in mind the influence they will have on your kitchen remodeling vision. Think carefully about color and aesthetics when buying appliances, especially if you want a well-coordinated kitchen. Try to match or contrast appliances with your palette to make your kitchen picture perfect.
Hire the Experts at Huxco Construction for Your Kitchen Remodeling Project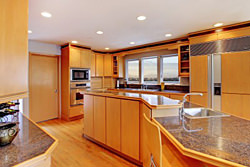 Kitchen Remodeling is a major renovation project, and therefore, there are many important factors to consider before starting any kitchen remodel. Sometimes, homeowners try to save money by doing the renovations themselves. Unfortunately, this can lead to disastrous results and a lot of wasted money. The best thing to do is to leave your kitchen remodel to the professionals.

When you call Huxco Construction for your kitchen remodeling projects, our experience is your greatest advantage. We have handled many remodeling and renovation projects, and customers will vouch for our workmanship, professionalism, and creativity. So if you are looking to renovate your kitchen, call us today at 636-931-2243 or toll free at 866-931-2243.
Free Estimate
Contact us online to submit details of your project and request a free estimate today!
Special Offer
Don't forget to mention your visit to our website!
Discount available*.
$350 OFF Roof Replacement Tear Off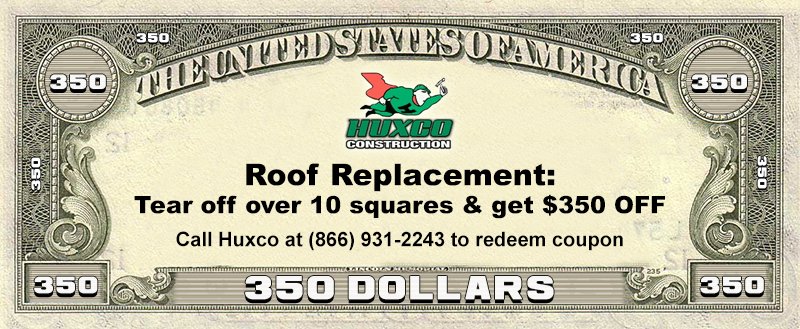 Limited to one discount per household. Cannot be combined with any other offer.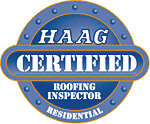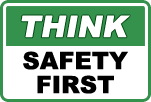 WE ACCEPT