Home Improvements & Construction Services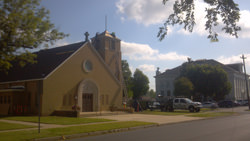 Construction projects and home improvements are a serious matter and for safety and excellent results, you want the best home contractor you can find. At Huxco Construction, we have experience handling all types of construction and home improvement services for customers located throughout the St. Louis Metro Area. Whether you need general home improvements, major remodeling, storm damage repair, or other construction services, we do it all!
We are HAAG certified for roofing inspection and repair and we have experience completing all types of home improvements and repairs. If you are looking for remodeling contractors who can handle any of your home improvements, construction, or repair needs, Huxco Constructions is the company to call! Call us today at 636-931-2243 or 866-931-2243.
Our Construction and Home Improvement Services in St. Louis
For reliable home improvements, repair, roofing, construction, and other general contracting services, homeowners and business owners throughout Missouri continually turn to the experts at Huxco Construction. Some of the many home improvements and other construction services we can perform include:
Custom Cabinet Installation: We can build and install kitchen cabinets and bathroom vanities for your home or commercial property in a variety of styles.
Concrete, Landscaping, and Retaining Wall Installation: Our home improvements also include a variety of landscaping services such as excavating or building and repairing driveways, patios, and stone retaining walls.
Deck and Porch Construction: When decks or porches are properly designed and constructed, they can bring years of enjoyment, and they are great for relaxing and having fun. We can build all types of decks and three or four season rooms.
Flooring: We can repair and install many types of flooring such as ceramic, marble, hardwood, vinyl composite, special flooring tiles, and more. We can also help you determine which type of flooring is best for your needs.
Garage and Garage Door Repair: A well-constructed garage can add to the appeal of your home by enhancing parking or storage space. We can build attached and detached garages or handle garage expansion projects as part of your home improvements. We can also repair garage doors, roofing, and siding.
Hail Damage Repair: Unfortunately, hailstorms and severe weather conditions are common in the state of Missouri. Hail can do serious damage to your roof and all other exterior surfaces. We are experts at hail damage repair. As part of our home improvements, we can access the damage from hail and wind and handle these repairs while working with your insurance company to ensure that you receive the money you deserve to cover these costs.
Metal Roofing: Metal roofs are durable and sturdy, give high performance, look great, and provide a degree of protection against hail and wind. Therefore, this is a common roofing choice for commercial properties and even homes. We are metal roofing experts and we can install or repair metal roofing on any building.
Commercial Roofing: Commercial roofing involves several special details such as maintaining industrial standards, performing regular safety inspections, and utilizing proper materials for repairs or new roof installation. We can handle all of this.
Room Additions and Restorations: Many a times, home improvements call for the addition of rooms and other restoration services. As experienced home repair contractors, we are able to achieve quick turnaround time on these major projects while ensuring that your project is completed right.
Siding, Window, and Door Installation or Repair: Whether your upcoming home improvements include replacing old siding, windows, and doors or you simply need repair for damage, we can help.
Walls: For some major home improvements, you will need to move, take down, or construct new walls within your home. We have the experience needed to handle any of these services.
Contact Huxco Constructions for Construction and Home Improvements in St. Louis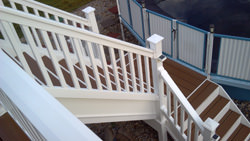 At Huxco Construction, we have extensive experience in offering home improvements and construction services, and we would be happy to share our expertise with you. We are bonded and licensed in the state of Missouri, and we are also OSHA certified.
To learn more about our services, you call us today at 636-931-2243 or 866-931-2243.
Free Estimate
Contact us online to submit details of your project and request a free estimate today!
Special Offer
Don't forget to mention your visit to our website!
Discount available*.
$350 OFF Roof Replacement Tear Off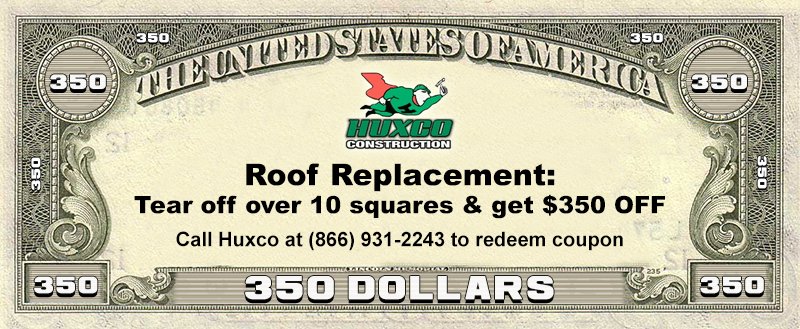 Limited to one discount per household. Cannot be combined with any other offer.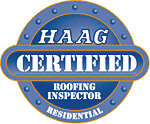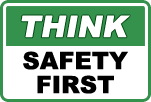 WE ACCEPT