About Huxco Home Remodeling Contractors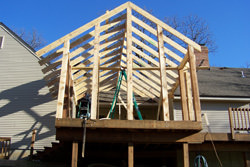 If you have a construction or remodeling project and you are searching for trusted home remodeling contractors to handle it, Huxco Construction is the company to count on. We have helped residents and business-owners across the St. Louis Metro Area and throughout Missouri with their contracting, repair, and remodeling needs for over a decade.
If you want to work with one of the best home remodeling contractors in the business, call us today at 636-931-2243 or toll free at 866-931-2243.
A Trusted Name Among Home Remodeling Contractors
Huxco Construction is a family-owned business that operates in the St. Louis Metro Area and throughout Missouri. We have been in business since 1995, and we specialize in handling all types of construction and renovation projects. We are both commercial and home remodeling contractors, best known for our top-notch roofing jobs.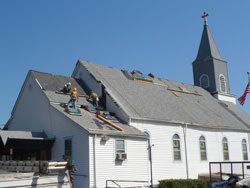 Here at Huxco, we are HAAG certified in residential and commercial roofing. We are also Licensed Insurance Adjusters, which means we bring more to the table than our competitors. As home remodeling contractors, we are masters at installing CertainTeed, TPO EPDM, and Duro-Last. We are also certified in electrical work, siding and window installation, general contracting, asbestos inspection and removal, and installation of decks and patios.
Therefore, we can meet all your needs and we go the extra mile to make sure that you are more than satisfied with our service. We are licensed and bonded in the state of Missouri, as well as being Osha Certified.
Whatever you need done, we are qualified to do it. This makes us one of the most competitive home remodeling contractors in today's market.
Why You Should Hire Us to Be Your Home Remodeling Contractors
At Huxco, we stand strong by our slogan "We do it all, and then some". We are always looking for ways to make things easier for you, our customer. One way we do this is that we work with numerous insurance companies and mortgage providers in the area. We also come with many references and recommendations from satisfied customers.
Additionally, we do our part to give back to the community by working with Habitat for Humanity and many other civic organizations throughout Missouri. Therefore, the list of advantages you get when you call us to be your home remodeling contractors goes on.
Services We Offer as Home Remodeling Contractors
When you call Huxco, you can trust that you are getting nothing but the best. That is what makes us one of the leading home remodeling contractors in the St. Louis area. We offer a wide variety of services and installations. These include:
Cabinet Installation and Repair
Commercial Roofing
Concrete, Landscaping, and Retaining Wall Services
Installation Of Decks, Fences, and Patios
Flooring Installation or Repair
Garage Door Installation, Inspection, and Repair
Hail and Storm Damage Repair
Metal Roofing Installation
Room Addition And Restoration
Siding, Window, and Door Installation
When you call on us to be your home remodeling contractors, you can expect the widest variety of services, all in one place. Customer satisfaction is our primary goal, so we do everything we can to meet your needs.
Contact Our Home Remodeling Contractors You Can Rely On
At Huxco, we believe that "the key to success is education". The more educated we are, the better service we can provide for you, our customers. Your home is perhaps the biggest investment of your life, and when you hire home remodeling contractors to renovate it, you want to be sure you are getting the best, no compromises.
When you put your home in our hands, we promise to treat it with respect. You expect excellence from us, and we demand those same standards from ourselves. There is no reason for you to settle for anything but the best, and the best is Huxco.
If you have any questions you would like to ask about our home remodeling contractors or the services we can provide, call us now at 636-931-2243 or toll free at 866-931-2243.
Free Estimate
Contact us online to submit details of your project and request a free estimate today!
Special Offer
Don't forget to mention your visit to our website!
Discount available*.
$350 OFF Roof Replacement Tear Off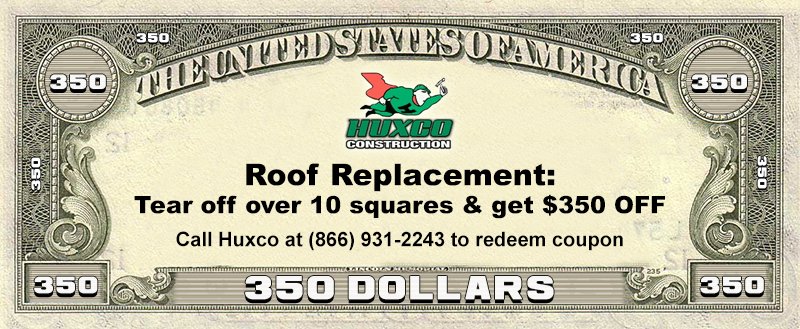 Limited to one discount per household. Cannot be combined with any other offer.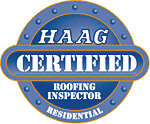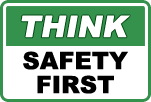 WE ACCEPT