Construction Contractors for Home Repairs & Maintenance
Are you having trouble keeping up with basic home repairs and maintenance? Do you feel that you have no time for anything else? Homes need constant maintenance and care in order to keep them looking their best. While changing a light bulb every now and then may not be very daunting, when other small repair jobs begin to pile up, you may want to call a professional!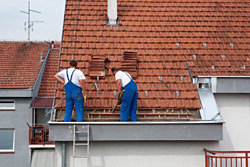 Home repairs can range from basic issues like fixing a leaky sink to larger jobs like replacing peeling linoleum flooring. These projects come over time as a result of the regular wear and tear your home experiences. Maintaining a home is no easy task and very few of us have even a basic knowledge of carpentry or construction. Therefore, it is often simply best to hire a professional to handle your home repair projects. At Huxco Construction we, have years of experience in the industry. There is no home repair project that is too big or too small. We guarantee quality service at reasonable prices for every job.
To learn more about how we can help, contact us in Missouri at 636-931-2243 or 866-931-2243.
What to Look for When Hiring A Contractor for Home Repairs
When looking for a company to handle your home repairs, you will find that you have a large number of options available to you. So, how do you distinguish one from the other? There are a number of ways that you can use to determine which home repair contractor is right for you.
Here are some of the factors that may help you choose the right contractor for handling your home repairs.
If you require a contractor, a good place to begin may be to ask your friends to recommend one. You may find that your friends have experience in dealing with different contractors and this method might save you the time of interviewing unknown contractors.
Another important factor in distinguishing a good contractor from others is the experience they have within the industry. If a contractor has more than 10 years working the field, you can assume that the contractor is professional and legitimate.
Also, be sure to ask any contractors you are considering for your home repairs if they have the necessary qualifications and certifications to handle your project. This will help you determine whether the contractor is able to handle the home repairs that you need completed.
Ask for references. You can never be entirely sure that you are making the right choice until you have heard from somebody who has already used a particular contractor for home repairs.
Ensure that the contractor will provide you with a full evaluation, workflow schedule, and price breakdown of the project in question before beginning any home repairs. A good contractor will have no trouble doing this.
Choose Huxco for Your Home Repairs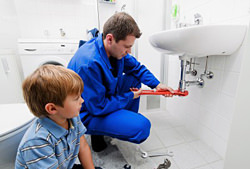 Huxco Construction is the number one home construction and remodeling company in the St. Louis Metro area. We have been serving clients in all of Missouri with our professional services, since our inception in 1995. We strive to develop long lasting relationships with our clients through the by offering friendly, professional, efficient, and up-to-date services. We believe our business record speaks for itself.
At Huxco, we have an endless list of home repairs, which we can handle. From the floor of your home to its roof, we can do it. Call us today at 636-931-2243 or 866-931-2243 to learn more about how we can help.
Free Estimate
Contact us online to submit details of your project and request a free estimate today!
Special Offer
Don't forget to mention your visit to our website!
Discount available*.
$350 OFF Roof Replacement Tear Off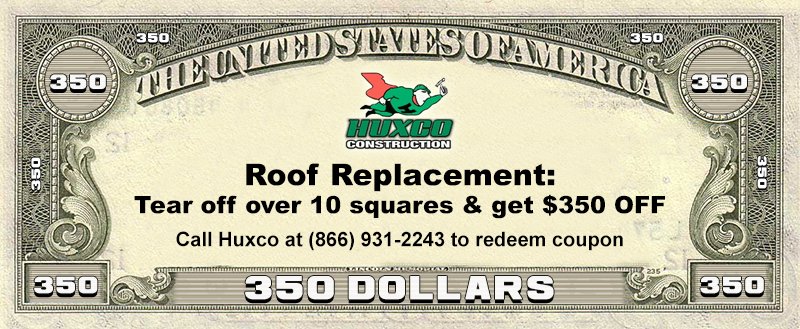 Limited to one discount per household. Cannot be combined with any other offer.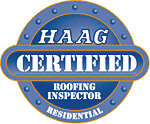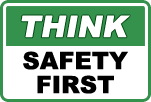 WE ACCEPT