Retaining Walls: Residential & Commercial Retaining Wall Construction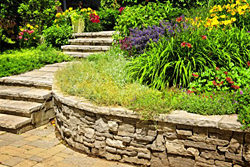 Retaining walls are gardening features that are commonly used throughout home and commercial landscaping. They serve dual purposes as that they allow you to curb a slope while simultaneously adding to the aesthetic of the environment. Because of this, retaining walls are quickly becoming one of the most popular landscaping features used in home and commercial landscaping.
While retaining walls can sometimes be a do-it-yourself project, not everybody has the skill, time, and patience to follow through with it. Even more importantly, if you do a poor job at building a retaining wall, it can deteriorate quickly and crumble under the pressure from the ground behind it.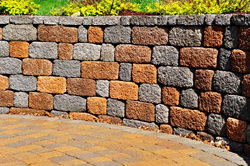 At Huxco Construction, we are experts at the installation of retaining walls. We can build retaining walls using a variety of materials. Whether you are looking for a retaining wall to enhance aesthetic value of your landscaping or you need a retaining wall to promote proper drainage and control erosion around your home, landscape, or property, we can help. To learn more about building retaining walls, contact us directly online or by phone at 636-931-2243 or 866-931-2243.
What Purpose do Retaining Walls Serve?
Retaining walls can be extremely beautiful, decorative additions to any home garden or landscaping. Additionally, the use retaining walls is not exclusive to just homes as these are commonly found in parks or around public landscaped areas as well.
The primary purpose of retaining walls is to cut short a slope and to create a vertical wall made of stone or concrete. This results in a larger, more usable flat space that can be used to build a patio or for a variety of other purposes. Additionally, good retaining walls will help control erosion as well. Therefore, when it rains, they ensure that the soil on the slope does not erode downward damaging plants or landscaping below. Therefore, retaining walls are perfect examples of blending practicality with beauty.
Types of Retaining Walls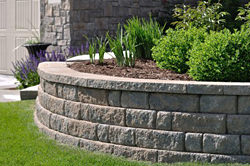 There are many different kinds of retaining walls available, each having their own use and their own beauty. Typical retaining walls are made from stone slabs stacked vertically together. These can use either natural slabs or manufactured concrete or stone blocks. Some stacked retaining walls require mortar to secure the stones in place. While not as aesthetically pleasing, poured concrete can also be used to make vertical retaining walls. These are often the most durable when building large retaining walls.
Some retaining walls are angled rather than forming vertical walls. These are typically made of stones that are stacked with an overhang in each layer to create a sloping effect up hill. These sloping retaining walls take up more space than the vertical type, but can create a unique effect.
Contact Us for Your Retaining Wall Construction Needs
Huxco Construction has a wealth of experience building retaining walls of all types. We treat all projects in a thoroughly professional manner, setting timelines, making work schedules, and providing the client with all the available options so that they can make a well-informed decision.
If you would like to learn more about our retaining wall construction services or you would like to talk with our experts to decide which type or style of retaining wall is best for your needs, contact us today. Regardless if you need retaining walls that are large or small, we can offer the best solution for you. Call us today at 636-931-2243 or 866-931-2243.
Free Estimate
Contact us online to submit details of your project and request a free estimate today!
Special Offer
Don't forget to mention your visit to our website!
Discount available*.
$350 OFF Roof Replacement Tear Off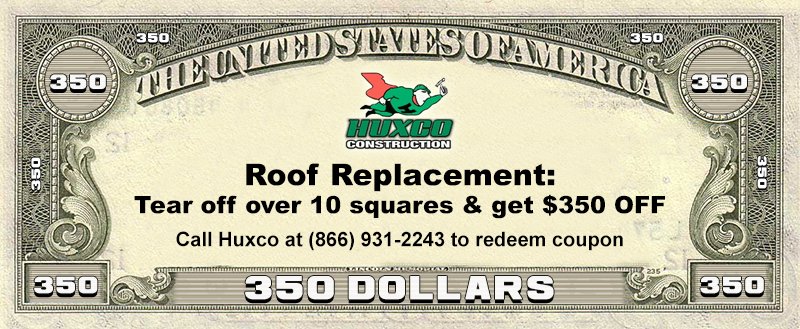 Limited to one discount per household. Cannot be combined with any other offer.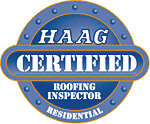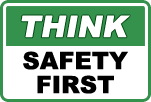 WE ACCEPT