Garage Door Repairs & Installation Service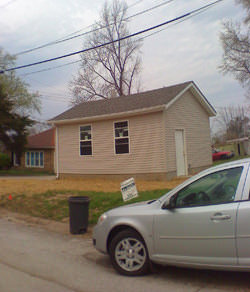 As with any piece of machinery, automatic garage doors are also victim to weathering and deterioration and consequently need to be repaired and maintained on a regular basis to ensure proper function. However, with recent improvements in machinery and technology, the mechanisms behind automated garage doors are becoming extremely complex. Unless you have a sound knowledge of how they are engineered, you are better off calling an expert to handle your garage door repair or replacement services.
We, at Huxco Construction, believe it is our responsibility to keep up with today's innovations and continue leading the pack in garage door repairs. As a result, we are highly experienced when it comes to garage door repairs. We understand that although garage door repairs may seem simple enough, they often require a great deal of mechanical knowledge and expertise. Our team of specialists guarantees a full diagnosis of the problem and a quick, efficient, and lasting resolution.
In addition to basic garage door repairs, we can also offer garage door replacement and installation services for customers located throughout the St. Louis Metropolitan area.
To learn more about garage door repairs or to request an estimate for our services, contact our remodeling contractors at 636-931-2243 or 866-931-2243.
What Do Most Garage Door Repairs Entail?
Garage doors are more important than we care to admit. They provide a point of entry and exit into your house or garage and offer protection and security for your vehicle and your belongings. Therefore, maintaining your garage door and performing garage door repairs when necessary is important. However, garage door repairs can be slightly complicated as there are several things that can malfunction.
The following are some of the most common types of garage door repairs required.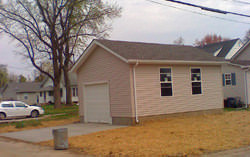 Garage doors typically function on spring mechanisms. Over time, these springs may lose their tension through over-use and will need to be replaced. This is one of the simple garage door repairs we can complete.
Garage doors generally use several panels, which slide up and down depending on whether the door is being closed or opened. Over time, these panels may experience wear and tear and require replacement. These kind of garage door repairs can be costly.
Generally, automatic garage doors have a certain expected life span. They experience wear and tear over time causing portions of the door to rust or become bent out of shape. If this is the case, these parts will need to be replaced before the garage door can function properly again.
Another common problem people face is that of bent rails on garage doors. Therefore, our garage door repairs can also include the replacement of such bent rails so that the door panels can slide as required. Bent rails are generally caused when the door experiences an impact, such as when a vehicle collides with the door.
In some cases, the damage may be so severe, that garage door repairs are impractical. In these cases, we can offer garage door replacement services to install a new door for your garage.
Need Garage Door Repairs? Contact Us Today
Generally, when you need your garage door repaired, you need it done quickly! Choose Huxco Construction as your garage door repairs expert and you will be able to sleep soundly at night knowing your car and your home is safe. Call us at 636-931-2243 or 866-931-2243 to request a free estimate or to begin working with us on your garage door repair project.
Free Estimate
Contact us online to submit details of your project and request a free estimate today!
Special Offer
Don't forget to mention your visit to our website!
Discount available*.
$350 OFF Roof Replacement Tear Off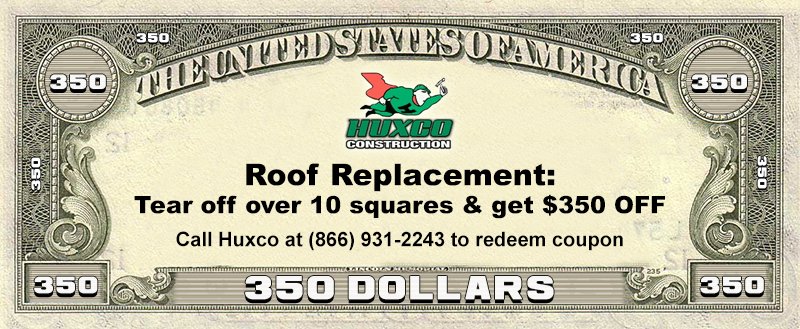 Limited to one discount per household. Cannot be combined with any other offer.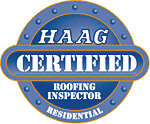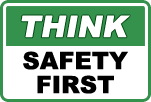 WE ACCEPT