How to Hire a Qualified Home Contractor
When it comes time to hire a home contractor to fix up or renovate your home, checking the contractor's qualifications before hiring is very important. However, how do you go about making sure that you hire the most qualified home contractor?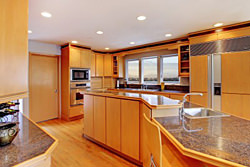 Reputation and quality of work are the bread and butter of any home contractor's business. It is the best way for them to spread the word about their work and for customers to ensure that they will be making the right choice. However, there are also a few steps that you should follow and important things that you should consider that will help protect you from choosing the wrong contractor and being taken advantage of.
Factors to Consider When Looking for a Home Contractor
Before selecting a home contractor and signing the actual contract agreement, it is the responsibility of the homeowner to do the necessary homework on the contractor. There is no such thing as being too thorough. More information only leads to a more informed decision. However, you will need to know exactly what to look for. Here are some key aspects to consider when looking for a home contractor.
Company Qualifications – The first thing to consider is to find out if the home contractor has any certifications, valid working licenses, and a good insurance policy. They will need to be certified to handle plumbing, electrical, and other systems needed to complete your renovation or repair. You can go through company history to see how long they have held their current licenses and any find any other notable information. Knowing the home contractor and their business in and out can help you make a clearer decision in the end.
Legal History – You should do research to check all available records of the home contractor online. It is important to verify things like pending or past lawsuits against them and find out if they have ever violated any laws regarding construction. Thankfully, there are many websites conveniently meant for homeowners to look up a home contractor who has violated contracts. These websites can also tell you if the company is currently licensed or not.
Employees or Subcontractors – Another factor that may influence you decision is whether the company uses employees or subcontractors to perform the work. Many contractors will subcontract all of their work while others do as much as possible with their own employees.
Referrals and Reviews – Before making a decision about which home contractor to go with, you should get as much feedback as you can about the company. Ask your family, friends, neighbors, and any other previous customers about the company. Find out about their experiences on how the contractors performed on the task and about how well they communicated with the client. Ask particularly about any problems they faced and how well or badly those were handled.
Payment – Before any deals are finalized, talk to the home contractor you have selected about payment terms. Most companies ask for some type of upfront payment to arrange workers and purchase materials. Never be afraid to ask a home contractor where the money is being used. They are obligated to reveal their expenditure as long as they are working on your home.
Hire Huxco Construction as Your Home Contractor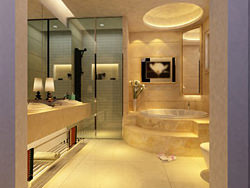 At Huxco Construction, customer satisfaction is our first priority. That is why we do everything in our power to give you any information you need. All our certifications and registrations are verifiable, and we are always honest about our policies.
When you come to Huxco Construction, you are getting the most qualified home contractor in the business. We are always happy to answer any questions you may have and provide any information you would like. So call us today at 636-931-2243 or 866-931-2243!
Free Estimate
Contact us online to submit details of your project and request a free estimate today!
Special Offer
Don't forget to mention your visit to our website!
Discount available*.
$350 OFF Roof Replacement Tear Off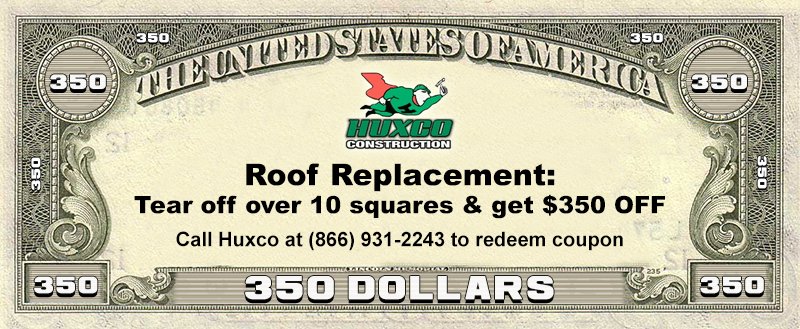 Limited to one discount per household. Cannot be combined with any other offer.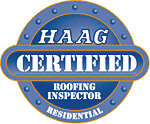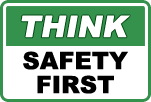 WE ACCEPT