Why You Should Trust Your Kitchen Remodel to the Pros
When you decide to go through with a kitchen remodel, you will begin to see that there are many processes involved in remodeling a kitchen. After a while, it may begin to feel overwhelming because of the number of small jobs and decisions involved. For an average homeowner, without the experience of a contractor, a kitchen remodel suddenly seems like an impossible task. Between buying material and choosing a layout, the decisions seem to pile up. This is why it is best to hire a contractor to handle your kitchen remodel.
At Huxco Construction, we are experienced in completing kitchen remodeling projects for commercial and residential customers throughout the St. Louis metropolitan area. If you have any questions or concerns about your kitchen remodel or you would like help planning your kitchen remodel, contact our remodeling contractors at 636-931-2243 or 866-931-2243.
Advantages of Using a Contractor for your Kitchen Remodel
When you hire a professional to work on your kitchen remodel, you stand to gain many things. Here are a few advantages of hiring a contractor:
Save Money – Contractors know where to get the best raw material at the lowest prices. At Huxco Construction, we have been renovating and restoring homes for years, so we have built strong relationships with suppliers and can get you the best deals. When an amateur tries to handle a project himself, he may end up paying more than he should because he is unaware of where to get the best prices. Contractors can handle hiring laborers too, and they know which sub-contractors work at the best prices and are the easiest and most reliable to work with.
Save Time – When an inexperienced person attempts a kitchen remodel without the help of professionals, it can end up taking a lot more time than necessary. Contractors and construction companies handle the overall project as a series of small tasks, and can get it done much faster. Whatever the work you need done, we have done it before, so we can save you the time it would take for you to tackle the task. We also know what sort of problems may arise during a kitchen remodel, and we know exactly how to work around those things, saving time and getting the job done quickly and efficiently.
Experience Counts – It is important to hire a contractor that has a few years of experience working with bathroom and kitchen remodels. When you hire a contractor who specializes in these kinds of projects, they will be able to tackle all the aspects of the projects and any complications that may occur. Any kitchen remodel has many factors to consider like running plumbing, electrical, and gas lines. A professional should handle all of these things to avoid mishaps and injury.
The Pros Take Kitchen Remodel Precautions You Might be Unaware of
Sometimes when an amateur tries to take on a major project, they may overlook important safety measures. Professional contractors, however, always know the rules and regulations and will ensure that everyone's safety is considered. This means considering issues such as:
Licenses – Some jobs that are involved with a kitchen remodel require special licenses and permits, which a normal person might not be able to obtain. A good contractor can obtain any necessary permits. The best contractors are the ones that are certified to perform all types of renovations and have a few years experience.
Safety – Most good contracting and construction companies will have their own liability insurance. This means that homeowners will not be responsible if workers are injured on the job. Contractors who are experienced at handling a kitchen remodel know what sort of situations to avoid and they usually follow all safety protocol. Therefore, allowing a professional to handle a remodeling project means a safer and more efficient job well done.
Quality – A professional's greatest advantage is his industry knowledge. When working with jobs like installing countertops, kitchen islands, flooring, and appliances, a contractor knows exactly where to bet the best quality products at the best prices. They will also ensure that everything is properly installed to ensure quality results.
Call Huxco for Your Kitchen Remodel Project
If you are ready to begin your kitchen remodel project, contact the experts at Huxco Construction to request an estimate and to discuss your kitchen remodel project. We look forward to working with you and ensuring you receive excellent service and results.
Free Estimate
Contact us online to submit details of your project and request a free estimate today!
Special Offer
Don't forget to mention your visit to our website!
Discount available*.
$350 OFF Roof Replacement Tear Off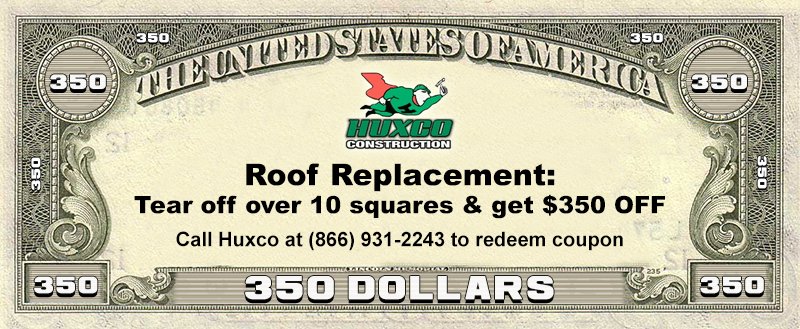 Limited to one discount per household. Cannot be combined with any other offer.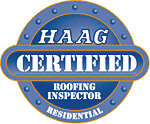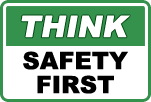 WE ACCEPT