Tips from Professional Siding Contractors: Choosing the Best Siding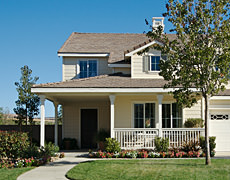 Choosing the right siding is not only a matter of personal taste but also depends on a variety of factors including the weather conditions, maintenance effort and costs required, and resale value of the property.
This is why it can be so frustrating for owners of residential and commercial properties to select the right siding. At times like these, you need the expert advice of an experienced siding repair and installation company like Huxco Construction in Missouri.
Apart from protecting your property, your siding should look stylish and aesthetically pleasing. For help determining what type of siding is best for your needs, read the tips given by our expert siding contractors or contact an expert siding contractor online or by phone at 636-931-2243 or 866-931-2243.
Tips on Choosing the Best Siding for Your Property
More often than not, the choice of siding is influenced more by budget constraints than personal choice or functionality. Even so, our siding contractors can help you find and install siding that not only fits your budget but also your personal style. The siding contractors at Huxco Construction will make sure that your siding looks great and lasts a long time.
In the past, there were primarily seven siding materials that were popular. These include wood, aluminum, hardwood composite, vinyl, asbestos, cement fiber, and fiberglass. However due to the health risks associated with asbestos, this material is not often used. Additionally, some of the more modern materials have replaced hardwood composite and fiberglass. At Huxco Construction, while our siding contractors are experts at installing and repairing hardwood composite, fiberglass, and asbestos siding, we suggest that you choose either vinyl, cement fiber, aluminum, or wood siding for your property, as these are the most common types used today.
Vinyl Siding: Vinyl has become one of the most popular siding materials used today as it is extremely inexpensive and is very easy to maintain. It does not require any repainting and comes in a variety of colors, textures, and designs. Vinyl siding can be easily installed by siding contractors, but, as it is very thin, it can get damaged very easily due to impact and cold weather.
Wood Siding: Wood siding can give your property an old world charm and a uniquely historic look. However, this requires a lot of expertise from experienced siding contractors to install. It also requires a lot of maintenance including caulking, repainting, and pest control.
Aluminum Siding: Aluminum siding looks and feel likes wood, but is much lighter and weather-resistant. This material also requires less maintenance than some other siding types. You can also get plastic and vinyl coated aluminum siding that is extremely long lasting and durable. This siding comes in a variety of textures, grains, and colors offering you endless choices. However, the downsides are that it can be slightly expensive and noisy and it dents easily.
Cement Fiber Siding: This is the latest siding material to hit the market. It is made out of recycled materials and is thereby very eco-friendly. Cement fiber is extremely durable and does not require a lot of maintenance. It also looks very similar to natural wood without the pest problem! However, it is quite expensive.
Choosing a Siding color:Invaluable Advice from Expert Siding Contractors
Another point of advice that siding contractors can offer is to help you choose the right siding color to make your property as beautiful as possible. Here are some tips from expert siding contractors to help you make the right choice among thousands of color options:
Look at your neighbors' houses. You will want to select a color that will coordinate with theirs without clashing or being too similar in color.
Lighter colors make a house look bigger and darker colors make houses look smaller, so choose siding colors wisely.
For a two-story house, you may want to consider choose more than one siding color. For example, you may want to choose a dark one for the lower floor and a lighter one for the upper floor.
Match the color of your siding with your landscape.
Contact Expert Siding Contractors at Huxco Construction Today!
Looking for expert siding advice? If you would like to work with our remodeling contractors for your siding project, contact us by phone today at 866-931-2243 or 636-931-2243!
Free Estimate
Contact us online to submit details of your project and request a free estimate today!
Special Offer
Don't forget to mention your visit to our website!
Discount available*.
$350 OFF Roof Replacement Tear Off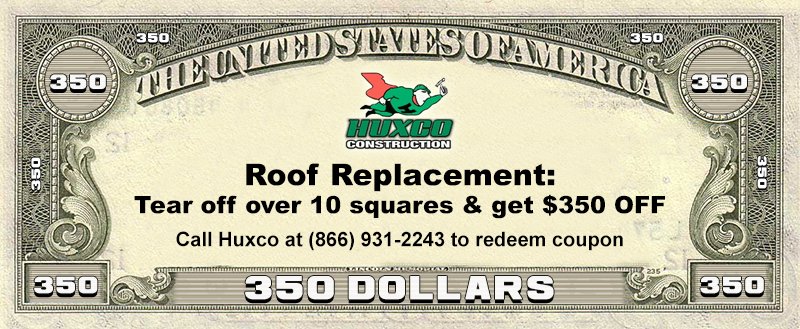 Limited to one discount per household. Cannot be combined with any other offer.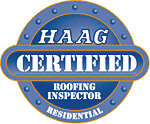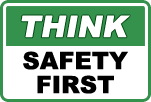 WE ACCEPT