Avoiding Neighbor Disputes: A Fence Company's Perspective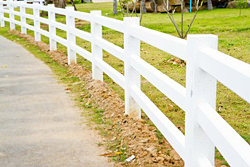 You have decided to build a fence on your property so you can have some privacy. You hire a reputed fence company who sets out a schedule and completes the job as per your conditions. Now you realize that the fence company has built a fence that encroaches upon your neighbor's property. Your neighbor is aggravated and is looking to take legal action unless you rectify the situation at your own cost. Who is to blame – you or the fence company?
These kinds of neighbor disputes can easily arise if you do not follow a basic procedure and some basic etiquette when installing a fence. Huxco Construction is the premier fence company in the St. Louis metropolitan area. We can provide you with some basic knowledge of how to avoid such disputes and ensure that you and your neighbors are happy with your fence construction project.
Tips from an Expert Fence Company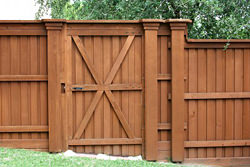 Installing a fence can be a quite a tedious activity. You have to start by having the fence company send a representative, then collect different estimates from a variety of companies, make a decision on a firm, choose a fencing style, and then supervise the project. This is all time consuming enough. The last thing that you want to have to deal with is a dispute with your neighbor. When it comes to neighbors and fences, there is a basic etiquette that should be followed so that you do not overstep your boundaries.
One of the first things you must do before undertaking a fencing project or hiring a fence company is to measure and properly demarcate the boundaries of your property. Once you do this, you are much closer to avoiding a neighbor dispute.
Many cities have zoning rules and regulations when it comes to building fences. There may be a maximum height limit, or the fence may have to be constructed in a certain manner. You can speak with a fence company to educate yourself on all these regulations.
Although it is not their responsibility, a good fence company will also be help you understand the guidelines and regulations set by your local Homeowners' Association.
When hiring a fence company, you will want to ensure that you have provided them with all the details relevant to the project, most notably the boundaries of your property. Also, make sure that the fence company becomes liable if they violate any zoning regulations and cause a dispute.
Make sure that the fence company is reputed and has all the necessary certifications to undertake a fencing project.
Communicate with your neighbors and explain the fencing project to them. Inform them preemptively that you will be engaging in this kind of a project so that they will not be surprised.
It is also good etiquette to face the side of the fence that is finished towards your neighbor's property, leaving the less-finished side facing the inside of your yard.
If the fence starts deteriorating, make sure that you fix it immediately so as not inconvenience any of your neighbors or spoil the general image of the community in which you are living.
How a Good Fence Company Can Help You
We, at Huxco Construction, have dealt with many fencing projects, and we know that getting into a neighbor dispute can become very messy. In some cases, this can even lead to legal action being taken. As a leading fence company that likes to take an active interest in their clients, we urge you to make an informed decision when hiring a contractor.
We are willing to offer guidance on how to go about fence installation and how to demonstrate good fence etiquette. We like to think that we are more than a fence company to our clients and behave in a professional manner that encourages mutual trust and respect. Fence installation is more than just a mechanical task to us and we understand that people hold huge value for their homes.
Contact Our Fence Company for Your Fence Construction Needs
If you are interested in building a new fence around your home or property, Huxco Construction will make sure you get it right the first time. Call us at 636-931-2243 or 866-931-2243 for more details now!
Free Estimate
Contact us online to submit details of your project and request a free estimate today!
Special Offer
Don't forget to mention your visit to our website!
Discount available*.
$350 OFF Roof Replacement Tear Off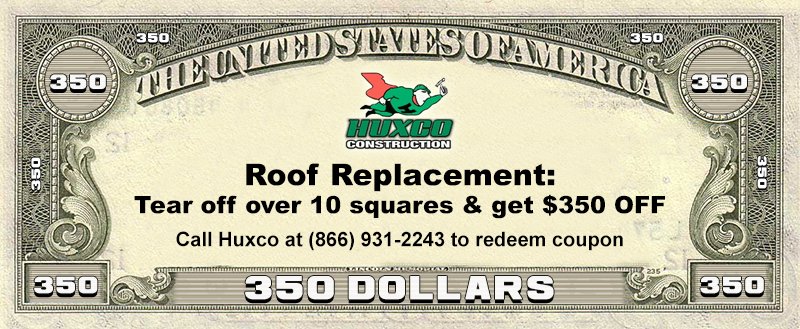 Limited to one discount per household. Cannot be combined with any other offer.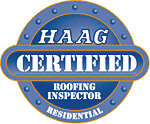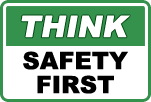 WE ACCEPT