Commercial Roofing Service
When planning to construct a new building, replacing the old roof of an existing one, or repairing a damaged roof, you need a contractor who can provide the best commercial roofing service possible. You should never have to compromise on quality, and when you choose Huxco Construction, you will not have to.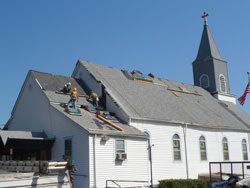 No matter what type of roof you prefer, we can handle it all. This includes offering repair and installation services for any type of single ply roof from Duro-Last. We are also authorized to install Mule-Hide, Carlisle, and Genflex roofs, which are some of the sturdiest and longest-lasting options available today. Additionally, we can install and repair all types of metal roofing for commercial buildings.
If you have a question about the commercial roofing options that we have available or you would like to request a free estimate for any commercial roofing service, call us at 636-931-2243 or 866-931-2243.
We Handle All of Your Commercial Roofing Needs
Here at Huxco, we give you more options than most other contractors do when it comes to commercial roofing. We are fully licensed and authorized to install or repair the best commercial roofs on the market. Some of the types of commercial roofing systems that we can install include metal roofing, Duro-Last, Mule-Hide, Carlisle, and Genflex.
Duro-Last: These commercial roofing systems are perfect for flat applications or low-sloped applications. The system is very rugged and has a long life, meaning it saves you money in the long run. This commercial roofing system is very reflective, resistant to chemical damage, fire damage, damage by strong winds, and is watertight. It is also very low-maintenance, making this the number one choice of most commercial contractors today. At Huxco Construction, we are authorized as contractors to install Duro-Last roofs and can ensure professional results.
Mule-Hide: Used mostly for low-slope roofing, the Mule-Hide commercial roofing system is one of the most widely used today across the US and Canada. This system is long lasting and weather-resistant. The use of Mule-Hide roofs has been growing and advancing since as early as 1906. There is a wide range of applications for this commercial roofing system because it meets the needs of almost any institutional, industrial, or commercial construction.
Carlisle: If you choose to go with the Carlisle SynTec system for your commercial roofing needs, you have a wide variety of roofing options at your disposal. Some of the options Carlisle offers include the following types.
EPDM is a commercial roofing system that uses single ply membranes. These are extensively used in commercial construction and are sustainable, energy efficient, and innovative
TPO or Thermoplastic Polyolefin is a newer commercial roofing material that is growing fast and is in demand lately. This keeps buildings well-insulated and is energy-saving
FleeceBACK is used when buildings need stronger, more durable commercial roofing. This is puncture resistant and has far less seams than other systems, making it a superior choice.
PVC or Polyvinyl Chloride is used extensively for construction where waterproofing is the main necessity. Used across North America and Europe, PVC is durable and resistant to damage from fire, punctures, chemicals, grease, and water.
Genflex:  One of the most trusted names in commercial roofing, Genflex offers a singly-ply roofing system of the highest quality. Offering EPDM, TPO, and Polyiso roofing options, Genflex is built to withstand weather and is compatible with most constructions.
Contact Huxco Construction for your Commercial Roofing Needs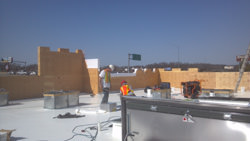 At Huxco, we make commercial roofing projects easy. We can supply the roofing material that you need and install it ourselves. This means that you do not need to go through the trouble of purchasing material, and then hiring a licensed contractor to install it. We can also repair any type of commercial roofing. Therefore, we are a one-stop shop for all of your commercial roofing needs.
To learn more or to request a quote from our remodeling contractors for any commercial roofing repair or installation project, contact us at 636-931-2243 or 866-931-2243.
Free Estimate
Contact us online to submit details of your project and request a free estimate today!
Special Offer
Don't forget to mention your visit to our website!
Discount available*.
$350 OFF Roof Replacement Tear Off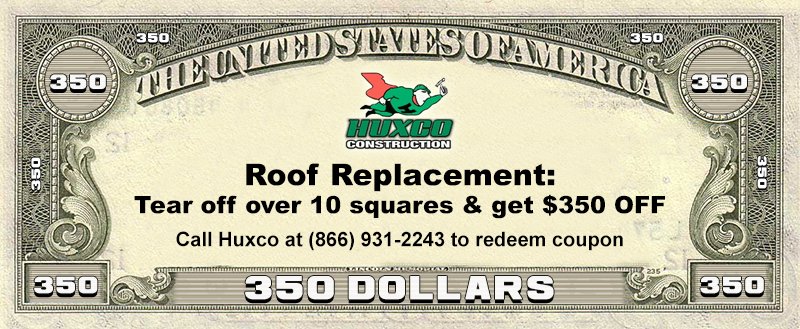 Limited to one discount per household. Cannot be combined with any other offer.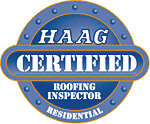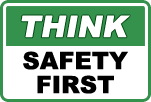 WE ACCEPT