Bathroom Renovation Design Tips from Huxco Construction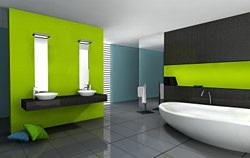 Are you planning to remodel your old house? While your plan for the rest of the house may be ready, you may still be lingering and undecided on the bathroom. Maybe you have a few bathroom renovation designs in mind, but none of these seems to be just right. Planning a bathroom renovation is a tough job. This is not just because there is a lot of work involved, but also because there are so many designs and choices available to you.
Huxco Construction has been helping people with their bathroom renovation and other home remodeling projects since 1995. We have worked on a number of designs and projects for both residential and commercial clients. Our growing clientele is a sign of our expertise and the excellent work we have done over the years.
To learn more about our bathroom remodeling services or to get bathroom renovation design tips from our professionals, contact our home remodeling contractors online or by phone at 636-931-2243 or 866-931-2243.
Bathroom Renovation Tips
In order to make the most of your bathroom renovation, it is certainly it is important that your new design includes a variety of inventive fixtures, personal touches, intelligent design elements, and exciting color schemes. However, the bathroom renovation design should not only be aesthetically pleasing, it should also well planned and built. Therefore, your new bath can add value to your home as well as bring an improvement in the quality of your life.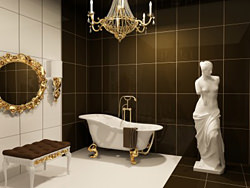 When planning a bathroom renovation, the first thing you should do is put the plan down on paper. This initial design should show where the sink, the tub, the shower, and the toilet are to be located. Also, note down where the doors and the windows are going to be located. Another important first step, it to decide how much you are willing to spend on the bathroom renovation, as costs can vary greatly.

Here are a few basic design tips that can help you when planning a bathroom renovation.
Small Spaces
If your bathroom is not very big, you will have to deal with space constraints when planning for your bathroom renovation. There are several products in the market that are smaller than average, but can still do an excellent job. For example, you could look for corner toilets or sinks. Additionally, floor space can be saved by installing a pedestal sink or extra storage can be included with a wall-mounted cabinet.
Do Away With the Shower Curtain and Shower Doors
More and more bathroom renovation designs are now incorporating wet areas and floor drains rather than dedicated shower stalls with standard shower doors or curtains. This will increase the space in your bathroom and can lend toward and open and inviting feel.
Lighting
The lighting element should not be neglected when redesigning a bathroom. It is important to have enough lighting while also avoiding harsh lighting and leaning toward soft ambient lighting options. Additionally, installing a light over the mirror is a must.
Maintenance
Maintenance is an important factor to take into consideration when planning for a bathroom renovation. In most cases, all of the materials that you install in your bathroom should be easy to clean and should be able to be exposed to moisture without damage. This will mean that the least amount of maintenance and cleaning is required.
Considering the Accessories to Include in Your Bathroom Renovation
Tubs: A tub is one of the best things you can install in your bathroom to increase value. A standard tub will be about 60" long, 30" wide, and 15" deep. If you have extra space, you may want to consider choosing a soaking tub, a sunken or square tub, a whirlpool tub, or even a claw foot tub as this can add great appeal to the overall design.
Sinks: Sinks can typically be wall hung or mounted on a vanity. Another style of sink that is common in bathroom renovation designs and fits well in smaller spaces is a pedestal sink. Choosing which type of sink you want will depend on preference and the amount of space you have available. Additionally, if you have the space to add double sinks, this can greatly increase the usability of a bathroom.
Showers: There are several types of showers and show heads available. The type of shower you include in your bathroom remodel will depend on space, but some options include standard shower stalls, large rain showers, multi-head showers, and tub/shower combos.
Contact Huxco Construction for Your Bathroom Renovation
If you are ready to start your bathroom renovation project or you want to know more about our bathroom renovation services, contact us today at 636-931-2243 or 866-931-2243.
Free Estimate
Contact us online to submit details of your project and request a free estimate today!
Special Offer
Don't forget to mention your visit to our website!
Discount available*.
$350 OFF Roof Replacement Tear Off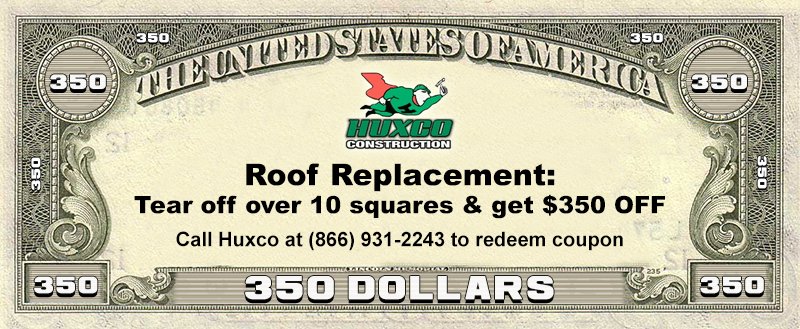 Limited to one discount per household. Cannot be combined with any other offer.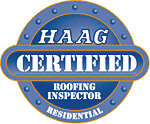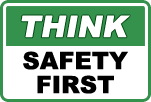 WE ACCEPT